Online Banking
BANKNOW - PERSONAL ONLINE BANKING SERVICES
WELCOME TO THE NEXT GENERATION OF ONLINE BANKING SERVICES
Beginning September 16, 2012, we will be upgrading many of our online banking services. New features coming soon include:
Personal Online Banking with real-time account information
Enhanced Online Security
Quick Pay Zone – pay bills right from your home page
eAlerts – receive email or text alerts about your account activity
Export - easy to export information to financial management software
Popmoney® (Person-to-Person) personal payment service available through Bill Pay
External Transfers – transfer funds to and from accounts at other financial institutions available through the Account-to-Account transfer option
Mobile Banking Application available on Android, Apple, or Blackberry mobile device. The downloadable app is available through our partner Fiserv.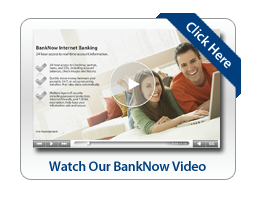 IMPORTANT NEWS!
Online Banking Customers
Client First time log on (on or after September 16th):
Access ID: Enter your current Username. (In Lower Case)
Password: Use the last four numbers of your SSN as a temporary password.

The system will automatically ask you to change your Password.
Use a minimum of 6 characters in random sequence (passwords should not contain your username, nor your first or last name; we recommend you use a complex password with a combination of at least one uppercase character, at least one numeric digit and at least one lowercase character).

You will then be asked to complete the Security Enrollment form to complete your access to the upgraded system.

All of your account history will be available with the upgrade. Once you've logged on, please make sure all of your accounts are displayed, and make sure your personal information and preferences are set up properly. If there are any issues, please contact a Personal Banker at (402) 330-7200.
Staff will be available at (402) 330-7200 Sunday 9/16 from 8:00am to 5:00pm to assist you with any issues.
Bill Pay Customers
Bill Payment will be unavailable 9/14-9/15. Any payments scheduled prior to 9/14 will be made on the date specified.
Bill Payment will perform exactly the same as it does today. All your payees, payment history, eBills and automatic payments will remain as they currently are with the upgrade. As an added benefit, as a bill pay customer, you will automatically have access to our new Popmoney® (person to person) personal payment service. (Fees for Popmoney are $.50 per transaction, for any dollar amount).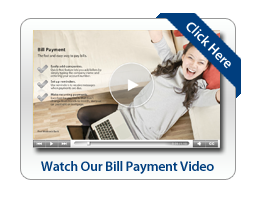 External Transfers (Account to Account)
Customers enrolled for bill pay automatically have access to external transfers between accounts at FWBank and other financial institutions. This service is free with online banking.
eStatements
Current eStatement customers will continue to receive their statements as normal. For your reference, you will be emailed the new eStatement terms and conditions at the email address on file with FWBank. No further action is required.
If you are not currently enrolled for eStatements, you will be prompted to enroll after logging into the upgraded system. Enrollment is easy, just follow the online instructions. You may also choose to decline at this time.
eStatements are free.
You must be enrolled for online banking.
If you wish to enroll at a later time, select the Options tab within BankNow Internet Banking.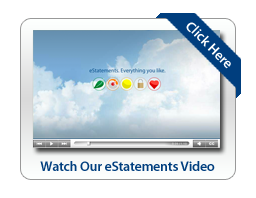 To view demonstrations, please visit our Online Education Center.
|

Personal Banking

|

Business Banking

|

Electronic Banking
|

First Westroads Bank News

Project PayBac® Partner school tours
On April 15th, First Westroads Bank had the pleasure to host over 75 first grade students to a tour of the bank. Among other things, they got to see cash & coin counters, the safe deposit box vault, and a brief presentation on how banks work. After cookies and juice, they each received a piggy bank to get started on their own savings journey.

A Bank Customer's Guide to Cybersecurity
We encourage you to take a few moments to read this special edition of the FDIC Consumer News. Inside, you will learn what you can do and what banks and regulators are doing to help prevent online fraud and theft.

Welcome to FirstWestroads.Bank
As one of the first banks in the country to move our web address to the .BANK domain, we are taking an important step in the security of our internet platform. .BANK is a new domain developed by and for the global banking community. A .BANK domain signifies that an organization has been verified as legitimate and is committed to implementing security requirements that surpass existing standards. More information on the new .BANK domain.

First Westroads Bank Earns Bauer's Elite 5-Star Rating
Achievement of BauerFinancial's coveted 5-Star Superior rating puts First Westroads Bank in an elite category as one of the strongest banks in the nation, excelling in such areas as capital, loan quality, profitability and more. First Westroads Bank has earned Bauer's recommended rating for the most recent 92 consecutive quarters. Full Media Release

With you on the journey
You've always known us as knowledgeable and experienced bankers. You've always known us as local and responsive bankers. You've always known us as First Westroads Bank. Our new brand reflects what you've known all along.

Protecting Your Account Following a Data Breach
Whether you have a business credit card, personal debit or credit card, when you hear about a data breach in the news, it's good to know that you are protected. It's wise to update your contact methods with your card provider to include email and text messages. Timely and regular reviews of your purchases can help you identify unauthorized activity. To learn more about how First Westroads Bank helps to protect you, click the heading.

Banking for Tablets Mobile App Release
First Westroads Bank has released the Mobile Banking App to include additional tablet devices. Search First Westroads Bank from your device store or visit our Mobile Banking page for more details.

Business Online Banking Version Update
We have converted to the newest version of Business Online Banking. For more information including certified operating systems and browsers, click here.

Online Security | How to protect yourself from being victimized
First Westroads Bank will NEVER ask for your personal information unsolicited. If you are asked for your personal information - being your name, social security number, address, date of birth, etc., know who's asking and how they will be using this information.

First Westroads Bank | Simple Banking
First Westroads Bank is a community bank in Omaha, NE. We offer all the banking services you have come to expect with the personal service of a local, Omaha, NE bank. With First Westroads Bank, you'll find a full range of services to meet your needs for personal banking, business banking, and online banking in Omaha, NE. If you are looking for a local bank in Omaha, NE for your personal banking needs, we offer all the services you expect. In addition, we offer a full range of business banking services to help you start or grow your business.