June Monthly Market Report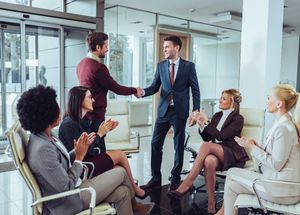 2 minutes to read
In our view, the theme for the month of June was the phased 'reopening' in economies around the world.
China is in the lead of this process, as their lockdown ended first. Mainstream economic indicators around manufacturing and service indexes are now recovering to 'growth' readings in China after the more specialized readings around traffic, smog, and travel turned up in April. Policymakers in that country have also stated that strong economic stimulus will still be applied where needed.
Europe continues to relax lockdowns at a faster pace than much of the U.S. and is now focusing on recovering tourism for the summer. The pace of new COVID-19 cases are less than the U.S. on a percentage basis (flattening the virus curve). Lastly, policymakers in that region are starting to form robust stimulus programs as a catalyst for a stronger economic recovery.
U.S. states are now open with activity slowly recovering, but civil unrest in many cities could now challenge the pace of economic recovery, especially among the retail and restaurant groups. Further stimulus may be applied in the U.S. during June, this time targeted to state and municipal finances.
Markets took note of the 'reopening' during June:
Global stock indexes were higher in the 3-7% range.
Mid cap stocks outperformed large cap in the U.S.
Commodity prices saw broad gains, but less from the energy group.
High yield bonds outperformed investment grade bonds.
For the month of June, we suggest markets will turn their attention to rehiring, civil unrest, and virus trends with the reopening in June and the potential for further stimulus programs. The good news in the U.S. is that weekly Continuing Unemployment Claims dropped in late June. July will now determine whether that was an anomaly or the start of a welcome trend.
For investors, we are maintaining a 'neutral' stance to stocks/bonds/cash and we are staying 'balanced & diversified' in our discretionary conduct. Our open architecture, equity, and fixed income teams have all been proactive, successful in their security selection and in guiding portfolios through the up and down markets. We will continue to be dynamic in our investment management.
There are three areas where we just do not know what the 6- to 12-month outcomes will be, and that holds us to a 'balanced & diversified' position on behalf of our clients:
Future path of the virus with the global economic reopening.
Pace of rehiring workers.
The unknowns of the fiscal and monetary stimulus being applied to global economies.
We do note that both businesses and individuals are focusing on the proper cash balances to maintain and strengthen their balance sheets in an ultra-low interest rate environment. We will be here to add value and look out for our clients through this period and beyond.