Join Our Team
We're always on the lookout for smart, highly motivated and fun individuals to add to our team.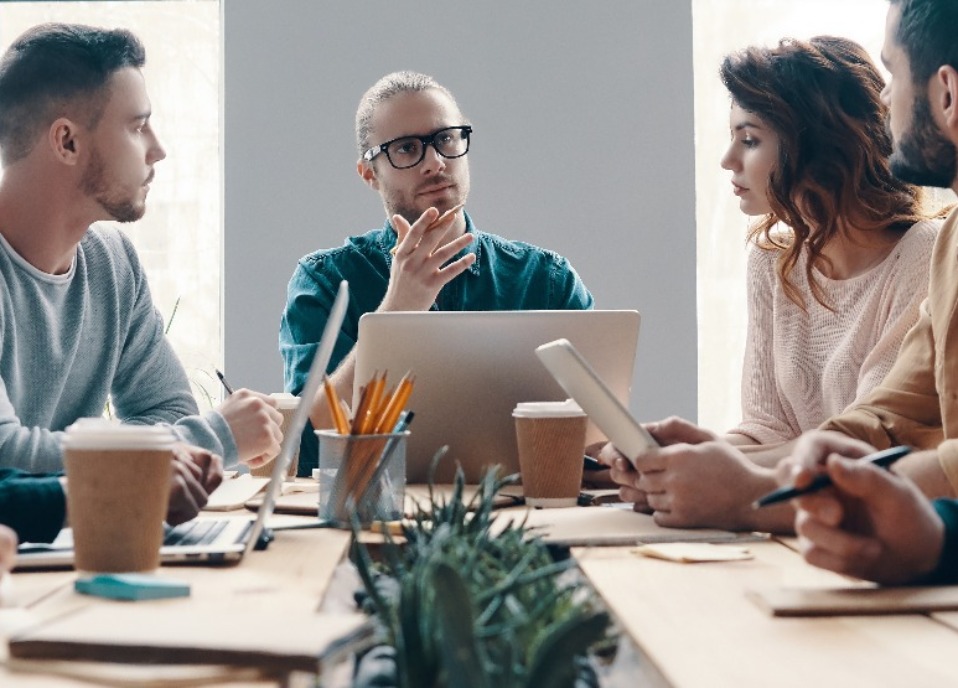 Our Culture
No matter what anybody says, bankers aren't boring. What others might deem as being pedantic, we see as detail-oriented. What they might think of as rigid, we think of as precise. What they might view as serious, we view as genuine. See? There's nothing boring about those characterizations.
But we are serious about two things: doing everything we can for our customers and for our community. And if that is boring, then we're okay with it.
If you're also detail-oriented, precise, genuine and care about our community, we want you on our team.
Let's Do This
Ready to join a dynamic group of people who will help you grow personally and professionally? See our job listings below.
Commercial Lender
Location — Omaha, NE 68118
The Commercial Lender position is a key role in the Lending division. Responsibilities include managing a portfolio of commercial relationships, underwriting commercial credit (commercial real estate and C&I), preparing commercial loan memos, and maintaining an appropriate level of credit and interest rate risk in the portfolio. The Commercial Lender must have an interest in sales and be comfortable with outside selling of bank products and services, with meeting current and prospective bank customers, and with establishing the appropriate bank relationship to satisfactorily service the customer's needs. The lender must have knowledge of financial statement analysis and collateral evaluation, and must have a thorough understanding and ability to properly underwrite a variety of commercial loan requests, including operating loans, equipment loans, term real estate loans, and real estate construction loans. The position will have goals established for portfolio growth and management, fee income, and new relationships brought in.
Universal Banker
Location — Omaha, NE 68118
The Universal Banker must be a flexible self-starter who can handle a variety of different tasks for both consumer and business customers. Duties would include, but are not limited to: processing deposits, withdrawals, transfers, account file maintenance, changing signers, check orders, and assisting customers with bank products and services. This position must also have the knowledge to transact business in a professional and courteous manner, be able to open new deposit accounts and refer customers to the appropriate specialist. The person in this role must have the ability to properly interact with customers and co-workers with an emphasis on excellent customer service.