A Letter from our Chairman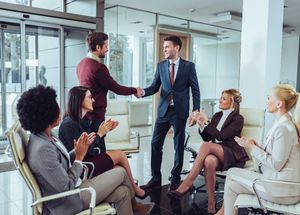 1 minute to read
In 1990, the Murphy family purchased First Westroads Bank and established the following financial guiding principles:
Maintain Capital Levels Above Regulatory Standards.
Conservative Credit Underwriting and Strong Portfolio Management
Maintain Strong Liquidity
Create and Preserve a High Performing Bank
Financial strength has been a guiding principle of First Westroads Bank since our bank opened its doors in 1967. During uncertain economic times, it is comforting to know that First Westroads Bank has strong capital, consistent high performance earnings, conservative lending practices, and a seasoned management team. Our capital and liquidity ratios have always exceeded regulatory requirements. In fact, First Westroads Bank has been recognized year over year with a 5 Star (Superior) rating from Bauer Financial, the nation's leading independent bank and credit union rating and research firm. This rating recognizes First Westroads Bank's impressive capital levels, strong performing loan portfolio, and other key financial performance metrics. First Westroads Bank is one of only a few banks in our region to maintain this 5 Star (Superior) Rating.
First Westroads Bank is here for you. Should you have any questions about your accounts, please reach out to any of our experienced bankers. Our goal is to make sure you have unconditional access to our knowledge, experience, and expertise. The FDIC also has tools that are available to you. You can use the FDIC insurance calculator that can be found at edie.fdic.gov/calculator.html
We are with you on the journey.
Chris J. Murphy
Chairman