First Westroads Bank Earns Bauer's Elite 5-Star Rating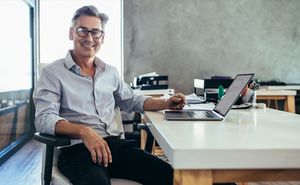 1 minute to read
BAUERFINANCIAL, Coral Gables, Florida, the Nation's Premier Bank Rating Firm, is proud to announce that First Westroads Bank, Omaha, Nebraska has secured its highest, 5-Star rating. (A five-star rating indicates the bank excels in areas of capital adequacy, profitability, asset quality and much more.) In fact, First Westroads Bank has earned and maintained Bauer's Recommended Rating (5-Stars or 4-Stars) for the last 102 consecutive quarters.
A lot of things have changed since the Great Recession," reflects Karen L. Dorway, president of BauerFinancial. 'Technology, in particular, has changed the way many people bank, but it will never replace a bank's knowledge of its customers. Community banks, like First Westroads Bank, have the upper hand on that. Through personal interaction, they can meet their customers' needs today while anticipating them for tomorrow."
First Westroads Bank was established in 1967 and has been growing alongside its customers for 51 years. Today it operates through two conveniently located offices in Omaha and can also be found online at firstwestroads.bank.
BAUERFINANCIAL, Inc., Coral Gables, Florida, the nation's leading independent bank and credit union rating and research firm, has been reporting on and analyzing the performance of U.S. banks and credit unions since 1983. No institution can pay for or opt out of a BauerFinancial rating. Star-ratings are all available for free at bauerfinancial.com.