First Westroads Bank Welcomes Experienced Board Member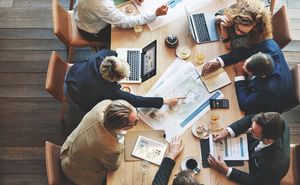 1 minute to read
Chris J. Murphy, Chairman and CEO of First Westroads Bank, is pleased to announce that John E. Nahas has been reappointed to the Bank's Board of Directors.
Nahas has been President of Corporate Management Consulting since March, 2004. Prior to that, he has more than 28 years of commercial banking experience including serving as President of US Bank from January 1997 to March 2004. John previously served on the First Westroads Bank Board of Directors from January 2005 through June of 2007. He left to join Mutual of Omaha in 2007 to assist in starting Mutual of Omaha Bank where he served as lead Director.
Nahas earned a BSBA in Economics from Creighton University and an MBA in Banking and Finance from the University of Nebraska, Lincoln. He has been very active in our community, serving on the Boards of Travel & Transport, Briggs Industrial Supply, Creighton University, Children's Hospital, Children's Physicians, and the Strategic Air & Space Museum.
First Westroads Bank is a locally owned and managed community bank focused on building and maintaining long-term relationships. Our professional, knowledgeable, and experienced bankers are committed to exceeding our customers' expectations.